I love road trips!  I like planning them – scouring over maps for the most interesting route and thinking about the best places to stop for a good (or fun) reason.  I also like driving without a specific destination in mind too – really seeing where the road takes me.  In fact, a couple years after I graduated high school, a good friend and I went on a two month long road trip exploring the American West.  I think the fond memories I have from that experience has made reading "road trip books" all that more enjoyable to me.  Sometimes I recognize a place I had visited or a stretch of road I had traveled upon, and many times I discover new destinations for a future road trip!
Here are some of my favorite "Road Trip Books" (clicking on the titles will bring you to our catalog where you can request a copy for yourself!):
On The Road by Jack Kerouac tells the story of two friends, whose four cross-country road trips are a quest for meaning and true experience. Written with a mixture of sad-eyed naivete and wild abandon, and imbued with Kerouac's love of America, his compassion for humanity, and his sense of language as jazz, On the Road is the quintessential American vision of freedom and hope-vibrant, compelling, and full of wonder.
---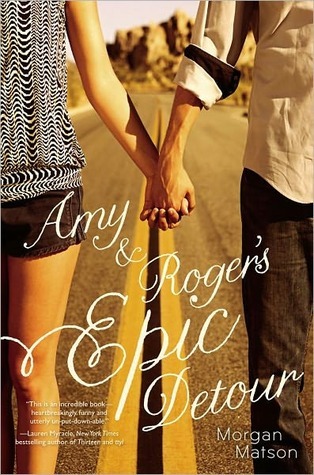 Amy & Roger's Epic Detour by Morgan Matson
After the death of her father, Amy, a high school student, and Roger, a college freshman, set out on a carefully planned road trip from California to Connecticut, but wind up taking many detours, forcing Amy to face her worst fears and come to terms with her grief and guilt.
---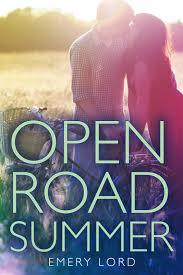 Open Road Summer by Emery Lord follows seventeen-year-old Reagan as she tries to escape heartbreak and a bad reputation by going on tour with her country superstar best friend–only to find more trouble as she falls for the surprisingly sweet guy hired to pose as the singer's boyfriend.

---
The Hobbit by J.R.R. Tolkien is now recognized as a timeless classic, this introduction to the hobbit Bilbo Baggins, the wizard Gandalf, Gollum, and the spectacular world of Middle-earth recounts of the adventures of a reluctant hero, a powerful and dangerous ring, and the cruel dragon Smaug the Magnificent.  A must read for fantasy fans – and just as enjoyable the second (or third) time around! 

---
Water for Elephants by Sara Gruen
Orphaned, penniless, Jacob Jankowski jumps a freight train in the dark, and in that instant, transforms his future.  By morning, he's landed a job with the Flying Squadron of the Benzini Brothers Most Spectacular Show on Earth. By nightfall, he's in love.  In an America made colorless by prohibition and the Depression, the circus is a refuge of sequins and sensuality. But behind the glamor lies a darker world, where both animals and men are dispensable. Where falling in love is the most dangerous act of all…   (ok, so technically they travel by train…. but it still works.)

---
Now it's your turn – what great road trip book have I forgotten?  Or maybe haven't even read yet??    Let me know in the comments!