While reading, for some, might sound like a boring task that should be saved for homework and classroom discussion, there is a special set of teens that love to read above almost anything else. They squirrel away into quiet corners and comfy chairs and fall in love with the worlds within pages. For those teens we open an invitation to Book Babble.
Book Babble is our teen-only book club that meets once a month. Teens in grades 7-12 are invited to join us, with new members always welcomed. The group meets on the first Thursday of every month and chats about the chosen book over pizza and snacks. We'll be honest though, about five million other subjects pop up in the conversation, too. So even if you don't get around to reading the book for that month, or find you just couldn't finish it, come to the meeting anyway! As long as you have a love for reading then you'll always have a place at Book Babble.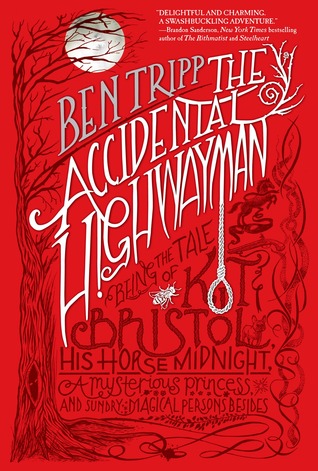 This month we'll be reading The Accidental Highwayman by Ben Tripp.
"In eighteenth-century England, young Christopher "Kit" Bristol is the unwitting servant of notorious highwayman Whistling Jack. One dark night, Kit finds his master bleeding from a mortal wound, dons the man's riding cloak to seek help, and changes the course of his life forever. Mistaken for Whistling Jack and on the run from redcoats, Kit is catapulted into a world of magic and wonders he thought the stuff of fairy tales."
Book Babble's next meeting will be Thursday, October 1st at 7pm. Hope to see you there!
Editor's Note:  Copies of the title for discussion are made available at the Circulation Desk a month prior to each meeting.