Over the past several years, the teen fiction section has grown by leaps and bounds. What once was a niche area is now spreading across generations. Now granted, not every book written for a teen audience is going to appeal to an adult reader, but there are plenty that do. Check out some of these Teen Reads that are sure to appeal to you at any age.
For a look into the contemporary, there's: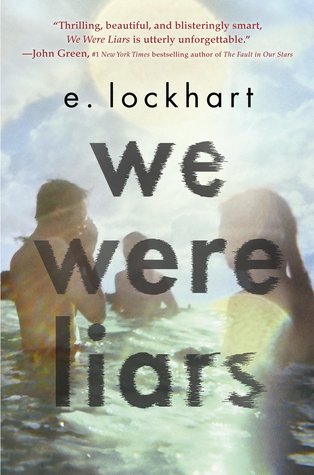 We Were Liars by E. Lockhart
After a mysterious accident that she can't remember, Sloane returns to her family's private island for Summer vacation. Only there is she able to put the pieces together of what happened to her privileged yet shattered family.
All American Boys by Jason Reynolds
After an accident Rashad is accused of stealing and is brutally beaten by a police officer for it. His white classmate saw it all happen but what is he supposed to do with that information?  In this very timely novel, Reynolds explores the racism still lingering in a post-civil rights America.
For something a bit more fantastic, check out: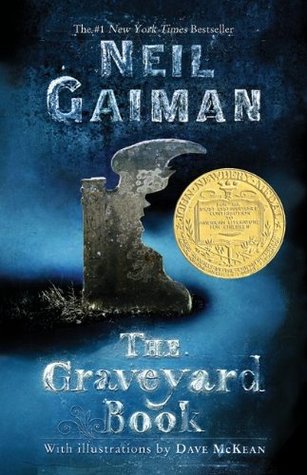 The Graveyard Book by Neil Gaiman
Neil Gaiman is a master of fantasy for audiences of all ages, and The Graveyard Book is no exception. Pulling on concepts and ideas from Rudyard Kipling's The Jungle Book, this is the story of Nobody Owens who is adopted and raised by the ghostly residents of the local graveyard after his family is murdered. He grows up learning the ways of the graveyard, but must soon figure out what life will mean outside of it.
The Golden Compass by Philip Pullman
The first in a masterful trilogy, this is they story of Lyra, a young orphan who lives in a world where everyone has an animal familiar known as daemons. When children begin disappearing from the streets Lyra is whisked away into an adventure that will change everything she knows about the world around her.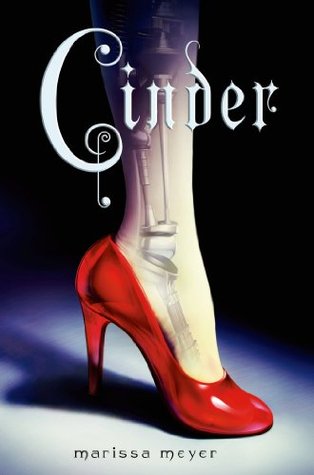 Cinder by Marissa Meyer
Pulling from classic fairy tales, Meyer weaves a futuristic story where Cinderella is just Cinder, a cyborg mechanic with a robotic foot and no hope at a future. When a deadly plague claims the life of the Emperor Cinder gets tangled up in the future of her nation and her planet. Filled with unique and clever twists on the classic tale, Cinder is the first in an imaginative series that can't be missed.
Looking for some romance? Try:
Eleanor & Park by Rainbow Rowell 
Set in the not so distant 80's, Eleanor and Park meet on the bus on Eleanor's first day at school. Slowly they find kindred spirits in each other while escaping the problems of their individual lives in music, comics, and each other. Realistic and heartbreaking, this is a romance to remember.
Aristotle and Dante Discover the Secrets of the Universe by Benjamin Alire Sáenz
Aristotle is an angry teen with a brother in prison. Dante is a know-it-all who has an unusual way of looking at the world. When the two meet at the swimming pool, they seem to have nothing in common. But as the loners start spending time together, they discover that they share a special friendship. And it is through this friendship that Ari and Dante will learn the most important truths about themselves and the kind of people they want to be.
And who doesn't love a good laugh? Check out:
Beauty Queens by Libba Bray 
When a plane crash strands thirteen teen beauty contestants on a mysterious island, they struggle to survive, to get along with one another, to combat the island's other diabolical occupants, and to learn their dance numbers in case they are rescued in time for the competition.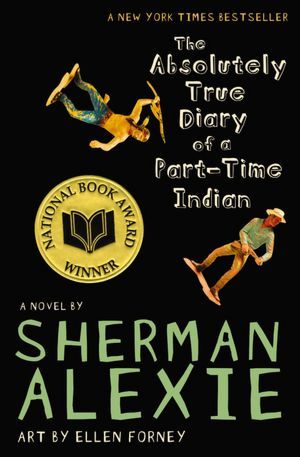 The Absolutely True Diary of a Part-Time Indian by Sherman Alexie
Alexie tells the story of Junior, a budding cartoonist growing up on the Spokane Indian Reservation. Determined to take his future into his own hands, Junior leaves his troubled school on the rez to attend an all-white farm town high school where the only other Indian is the school mascot.
So no matter what sort of book you're in the mood for, there's a teen book waiting for you!