On October 16th, we celebrate that great wonder of words, the dictionary! These days, people take for granted that dictionaries live online, ready to provide a definition, synonym, pronunciation, or translation at the touch of a button. But before computers, dictionaries were works of art accomplished by teams of brilliant people working together for an ideal. Dictionaries may be dry, but their history sure isn't!
The Professor and the Madman: a tale of murder, insanity, and the making of the Oxford English Dictionary by Simon Winchester
The Oxford English Dictionary was a collective effort, but one man contributed more than his fair share of entries. When the OED's project managers decided to honor him, they discovered something shocking: the brilliant wordsmith W.C. Minor was permanently confined in an insane asylum.
Reading the OED: One Man, One Year, 21,730 Pages by Ammon Shea
Have you ever wanted to just sit down and read the entire dictionary? This guy has! Join Shea as he reads through the 137-pound complete Oxford English Dictionary.
Word by Word: The Secret Life of Dictionaries by Kory Stamper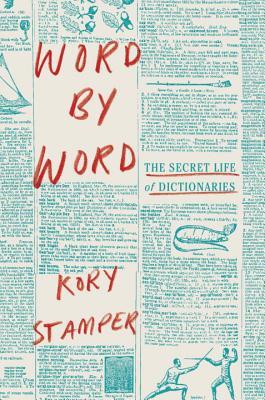 The process of making dictionaries is way more interesting than the books themselves. It can take up to nine months to define a single word, and the small ones are the worst! Try defining is, for example.
The Meaning of Everything: The Story of the Oxford English Dictionary by Simon Winchester
Another dictionary book by Simon Winchester, this one describes the entire wild history of how the Oxford English Dictionary came to be. Rife with charming anecdotes and fascinating lexographical information, this is a classic of the dictionary-focused nonfiction genre.
Caught in the Web of Words: James Murray and the Oxford English Dictionary by K.M. Elisabeth Murray
The Oxford English Dictionary is a popular subject, and the personalities involved in its creation no less so. Here, meet James Murray, a self-educated boy who grew up to both make his fortune and cement his place in history as the first editor of the OED.
If you haven't had enough of the characters who created the Oxford English Dictionary, then consider J.R.R. Tolkien. Yes, THAT Tolkien! Without his stint as an assistant on the staff of the Oxford English Dictionary, he might never have written 
The Lord of the Rings.