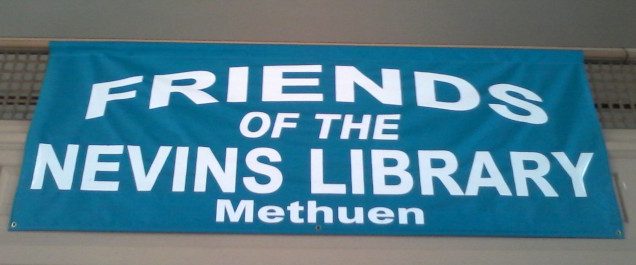 If you're anxiously looking forward to our Biannual Friends of the Nevins Library Fall Book Sale (say that three times fast) that happens in September, alas, we will not be having it this fall. With all that's going on with the repair of the library we don't currently have the storage space or sale space in the hall to put it on right and well.
But, don't worry, we're looking towards early spring-ish next year to have the book sale. It will be a bigger and better one too! Keep an eye out on our website & social media, and the Friends' Events page specifically for updates.
Please also note that, at the moment, we are not taking book/item donations for the book sale. Once we can again, we will (metaphorically) shout it from the rooftops, we promise!