Perhaps you binge-watched the critically-acclaimed 12 episode Hulu series "Normal People", and are eager to read the equally acclaimed novel of the same name by Sally Rooney.
While you are waiting for your turn with the ebook or eaudio,  Penguin Random House Morning Book Buzz suggests you may like the following readalikes:
White Fur : a novel by Jardine Libaire (2017)
When Elise Perez meets Jamey Hyde on a desolate winter afternoon, fate implodes, and neither of their lives will ever be the same. Although they are next-door neighbors in New Haven, they come from different worlds. White Fur follows them as they wander through Newport mansions and East Village dives, WASP yacht clubs and lower Manhattan, fighting the forces determined to keep them apart.  Also available in ebook format.
Single, carefree, mellow: stories by Katherine Heiny (2015)
A collection of ten stories is filled with unwelcome house guests, disastrous birthday parties, needy but loyal friends, betrayal, jealousy, and flirtatious older men, and takes readers on a guided tour of the human heart.
You Think It, I'll Say It:  stories by Curtis Sittenfeld (2018)
"In crisp, surprising language, these ten stories from novelist Sittenfeld (Eligible) put couples' foibles under the spotlight, offering damning details of banality to show how the slog of daily living knocks idealized romance out of its misleading No. 1 spot as the goal of pairing up" –Beth Andersen (Reviewed 01/01/2018) (Library Journal, vol 143, issue 1, p94) Also available in ebook & eaudio format.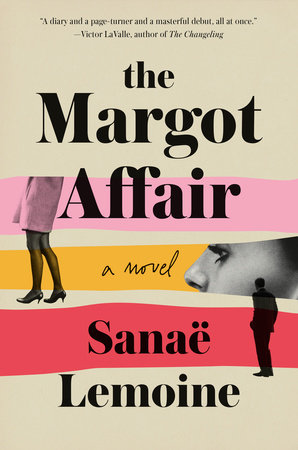 The Margot Affair by Sanaë Lemoine  (June, 2020)
The secret daughter of a French politician and a famous actress drops the startling revelation that will shatter her family in this beguiling debut novel of intrigue and betrayal. Will also be available in ebook format.